Time of Award | Emdoor Digital Wins the 2022 Italian A'Design Design Award
2023-05-23
AWARD
Award winning moment
Recently, Emdoor Digital Products stepped onto the "Oscar" stage in the design industry, and the TG803 AIO Box intelligent hardware won the 2022 Italian A'Design Design Award!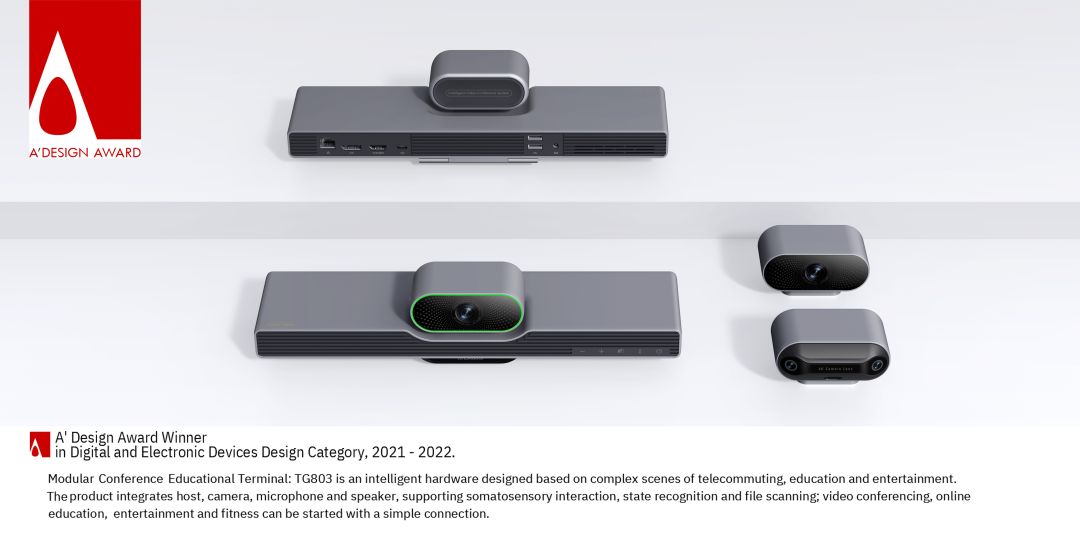 The Italian A'Design Design Competition is a top design competition in the world, and is currently the largest and most diverse global design competition in the world. It is known as the "Oscar" in the European design industry and awards the best designs, design concepts, products, and services every year. The award of TG803 AIO Box not only reflects the industrial design level of Emdoor Digital, but also proves the recognition of the product's functionality and positioning by the competition committee.
The TG803 AIO Box is an audio/video conferencing device equipped with a Windows system, featuring a 13 megapixel wide-angle camera and a large sound chamber, which can be widely used in small and medium-sized conference rooms. Its camera can also be upgraded to a high-order dual camera module with modular design, which can be applied not only to meeting scenes, but also to scenarios such as home office, online education, fitness and entertainment.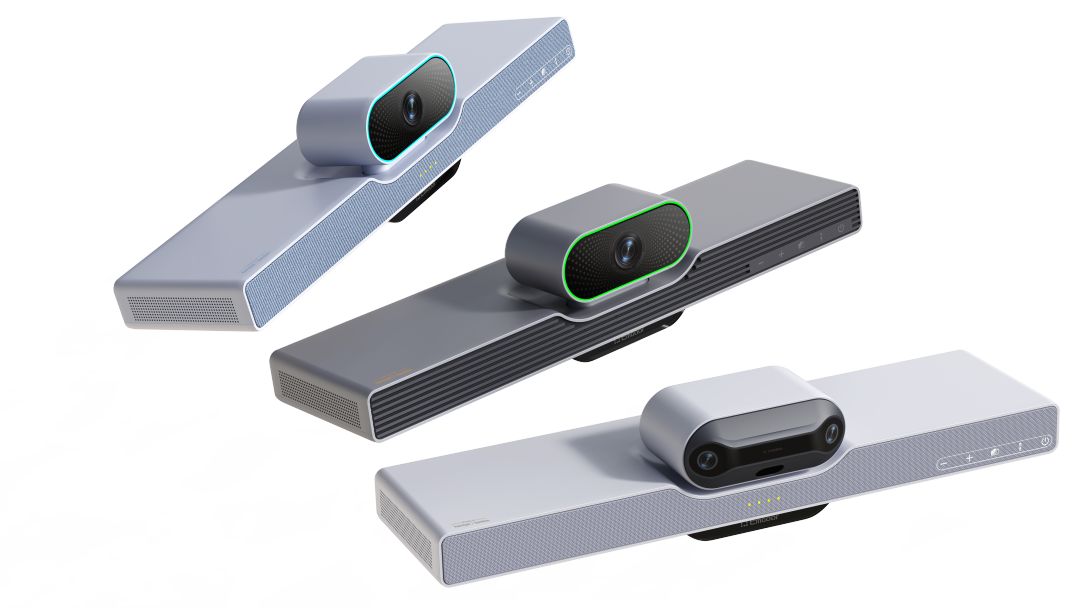 The AIO Box is compact in size and can be placed on a TV or monitor during use, or can be paired with a tripod for desktop use. At the same time, in order to meet the personalized needs of users, the device panel can also be customized with various color appearance styles such as checkered patterns and fabric wrapping.
Against the backdrop of the current global epidemic, there is an increasing demand for online meetings, home work, education, entertainment, and more. Helping users work and live more efficiently and intelligently is the direction and vision that Emdoor Digital has always been striving for. So, after careful research and design by the Emdoor Digital R&D team, this intelligent hardware TG803 AIO Box that can adapt to multiple scenarios emerged.
Product design is different from artistic creation. Only through rational and rigorous analysis and deliberation can a good product be polished. Maximizing the value of products through design and providing users with a better user experience is a principle and goal that the Emdoor R&D team has always followed in developing new products.
In order to achieve better volume and sound quality within the compact size of the AIO Box, the team has repeatedly discussed with audio suppliers to continuously optimize the sound area and direction, in order to customize the optimal acoustic structure; In order to solve the problem of dual camera image stitching technology, the team collaborated with Shenzhen Advanced Technology Research Institute to optimize image stitching technology and algorithms through extensive verification and deliberation, achieving seamless stitching of ultra large wide angles and ultra small distortion of images.
Currently, Emdoor Digital is intensifying its software development for the TG803 AIO Box, which is expected to be officially released and sold by the end of June.
In the future, Emdoor Digital will continue to play the role of a benchmark enterprise in the industry, always adhering to the mission of "making cutting-edge technology more accessible", creating more excellent technology products and solutions, changing human life with technological innovation, and driving industry change with technological innovation.