All categories, all scenarios! Emdoor Information shows at Africa Automation Fair 2023
2023-06-09
As the largest professional event in Africa with diversified equipment display and advanced technology fields, Africa Automation Fair 2023 was held in Johannesburg International Exhibition Centre, South Africa from May 9-11. Emdoor Information, as one of the exhibitors, presented a full range of rugged mobile computers for industrial automation, laying a solid foundation for the realization of a new direction of intelligent automation for industry.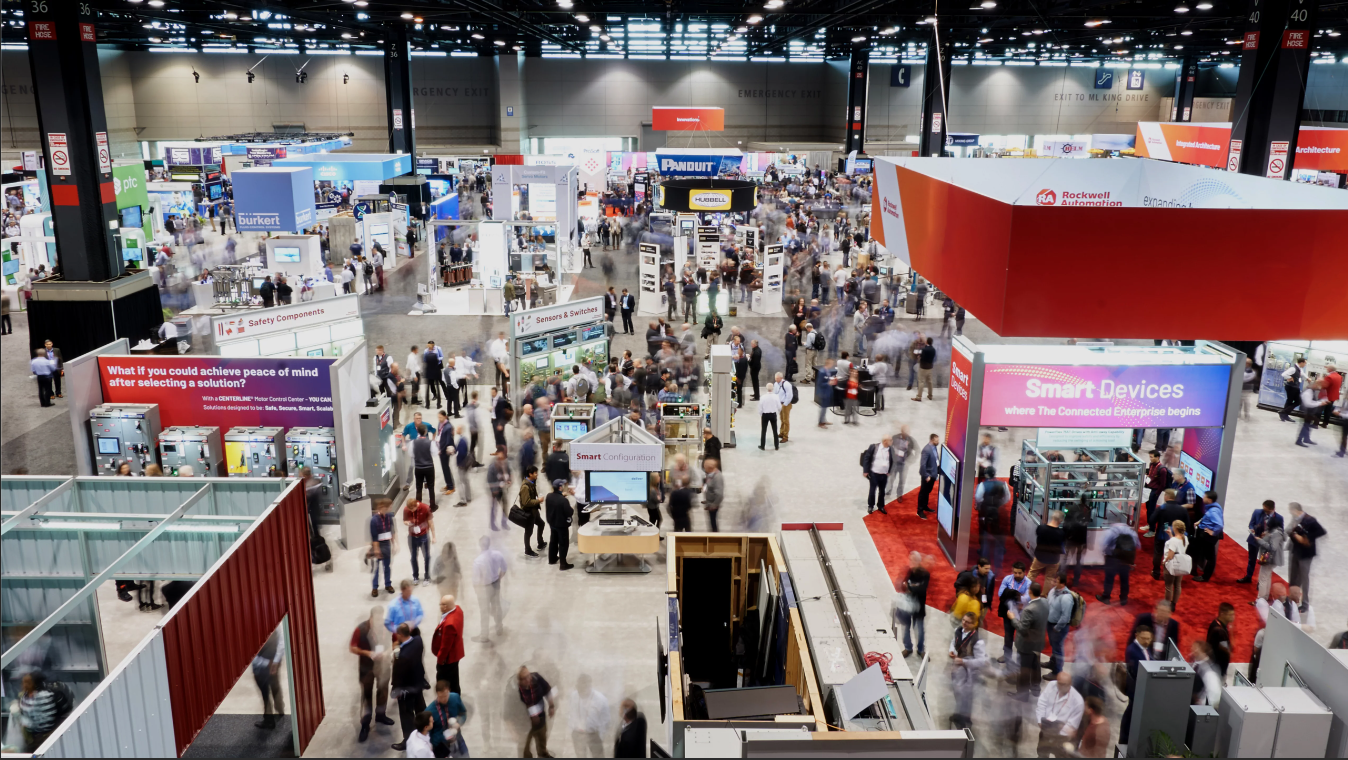 At the exhibition, Emdoor displayed nearly 10 mainstream rugged mobile computer products covering rugged handhelds, rugged tablets, rugged notebooks and vehicle-mounted tablets, demonstrating the competitive advantages of full product categories and full scenario coverage in a multi-dimensional manner. All along, Emdoor continues to plow in the field of rugged computers, constantly creating more solid and efficient rugged mobile computer products for multiple industries, and is committed to meeting the diverse needs of global users.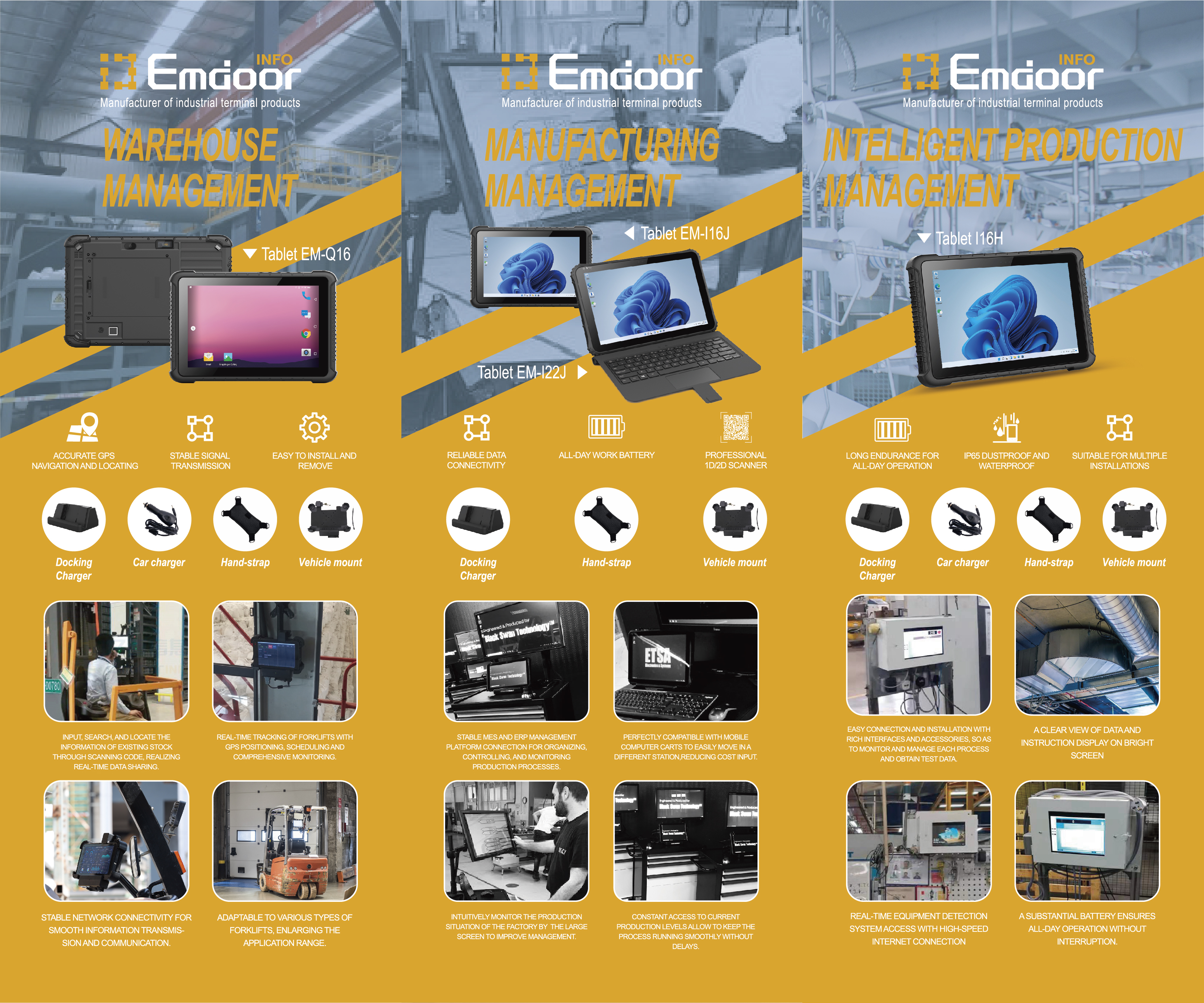 In the South African automation exhibition for industrial automation-oriented intelligent manufacturing industry, Emdoor information strengthened the understanding and experience of industry users on scenario-based solutions through a variety of differentiated reinforced tablet products.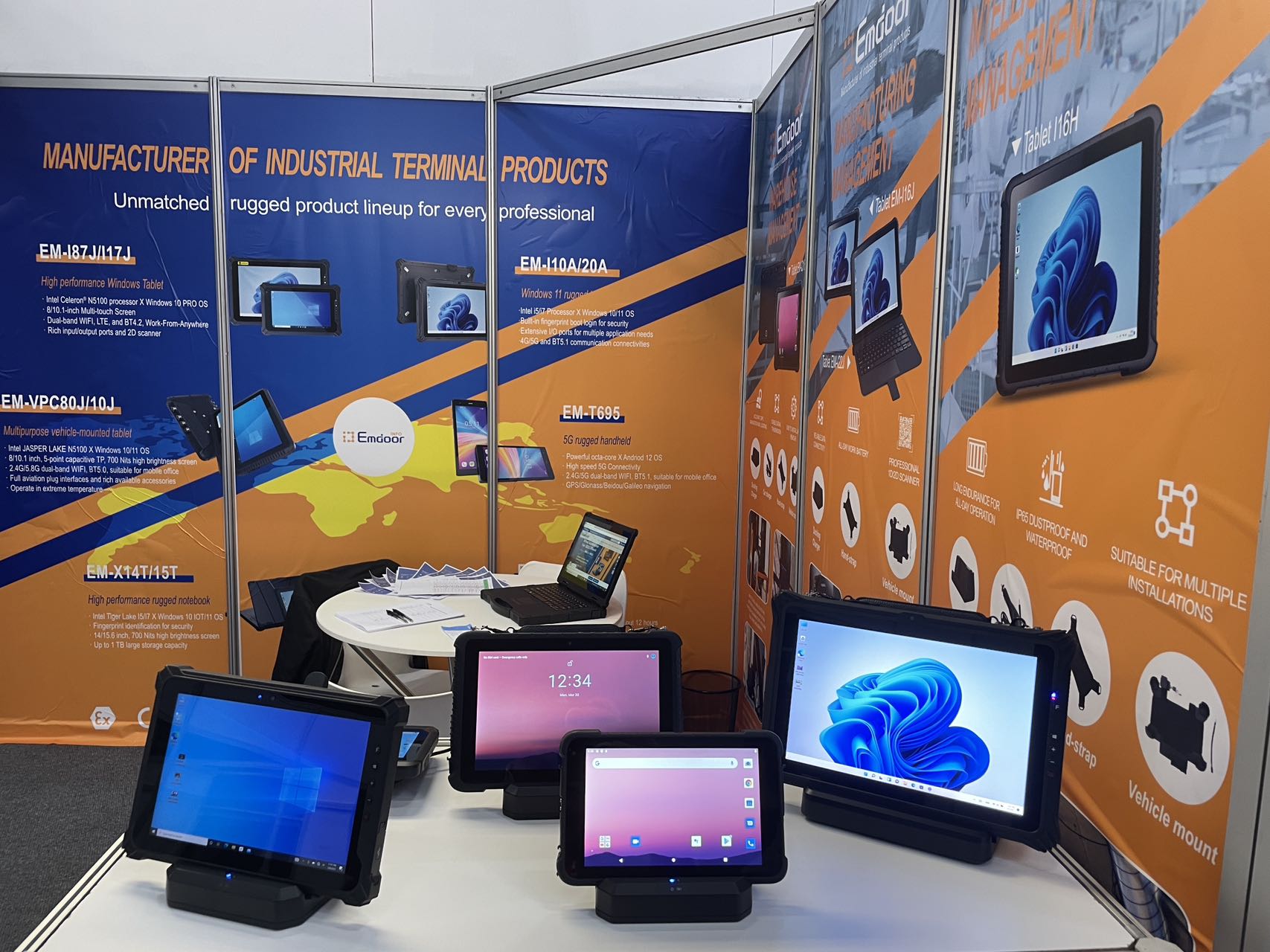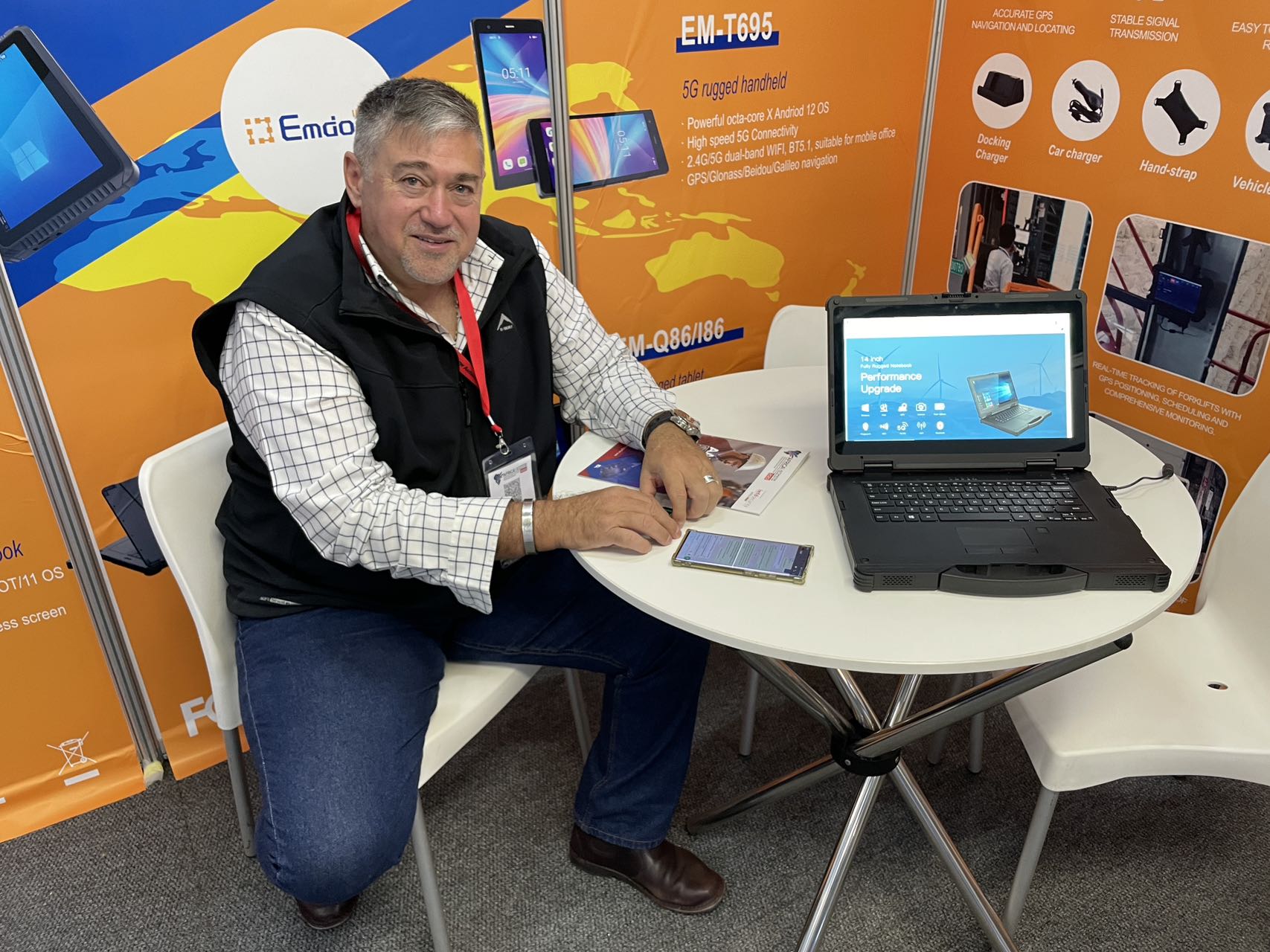 For warehouse management scenarios, Emdoor information rugged tablet relies on integrated enterprise-level code scanning ability, accurate GPS navigation and positioning ability, rich communication and coordination ability and flexible field deployment ability to provide intelligent and efficient services for warehouse management, which can help save time and effort to complete the goods entry and exit of warehouse and ensure accurate and effective data.
For the production management scenarios, Emdoor information rugged tablet fully insights into the mobile computer work needs of digital industry, digital factory and digital workshop, performs efficient mobile management of the entire production process and improve production organization efficiency through MES and ERP management, large screen intuitive monitoring, arbitrary layout of mobile work, stable and smooth operation and other functions.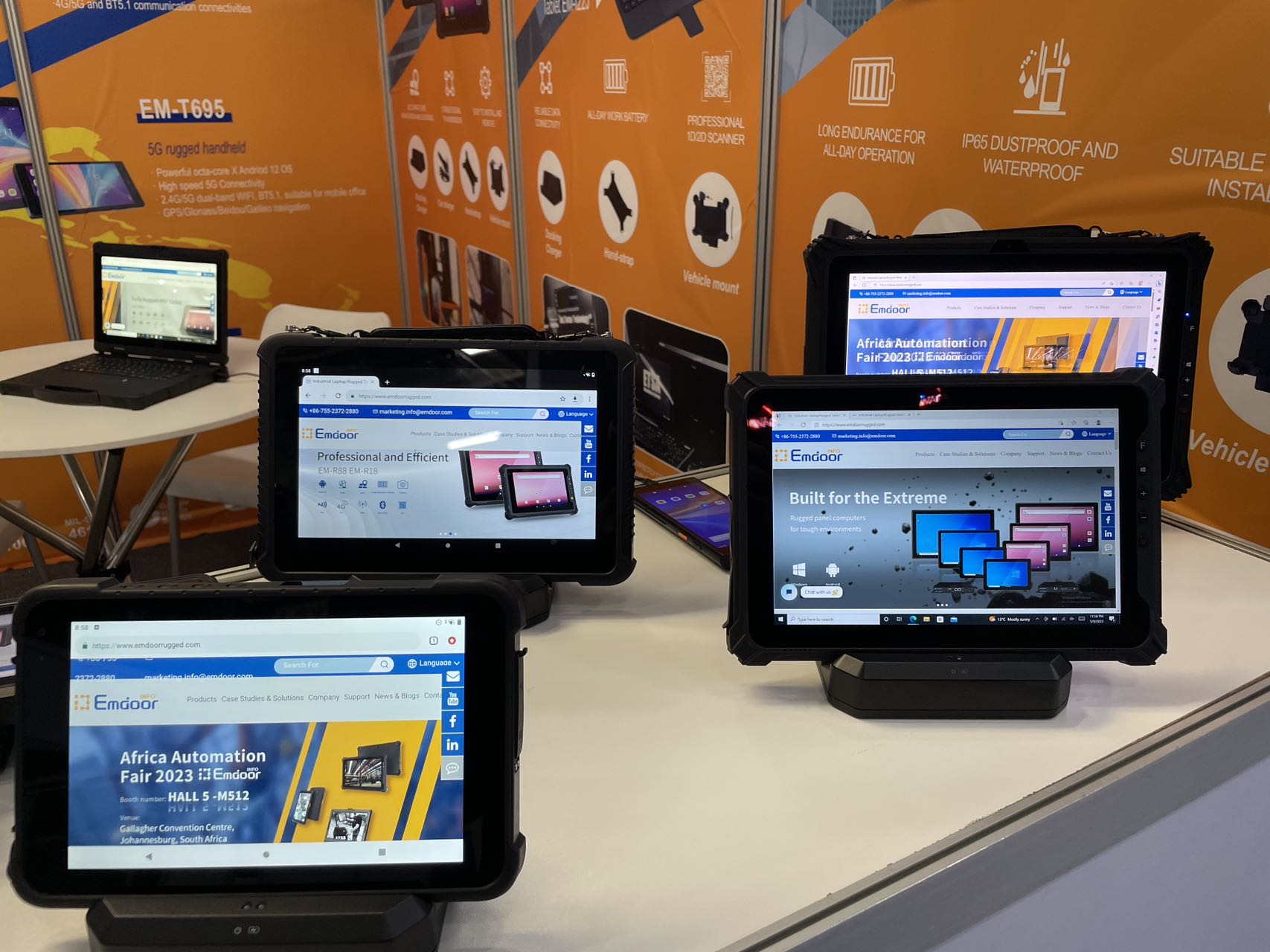 For the intelligent CNC scenarios, Emdoor information rugged tablet collects rich interfaces and accessories, making it easy to connect and install. Based on typical features such as human-machine interaction interface, high-speed network interconnection and all-day uninterrupted operation, it can realize the application of human-machine interaction, keep the network continuously smooth, adapt to the demand of long time production and make the CNC operation easy and clear.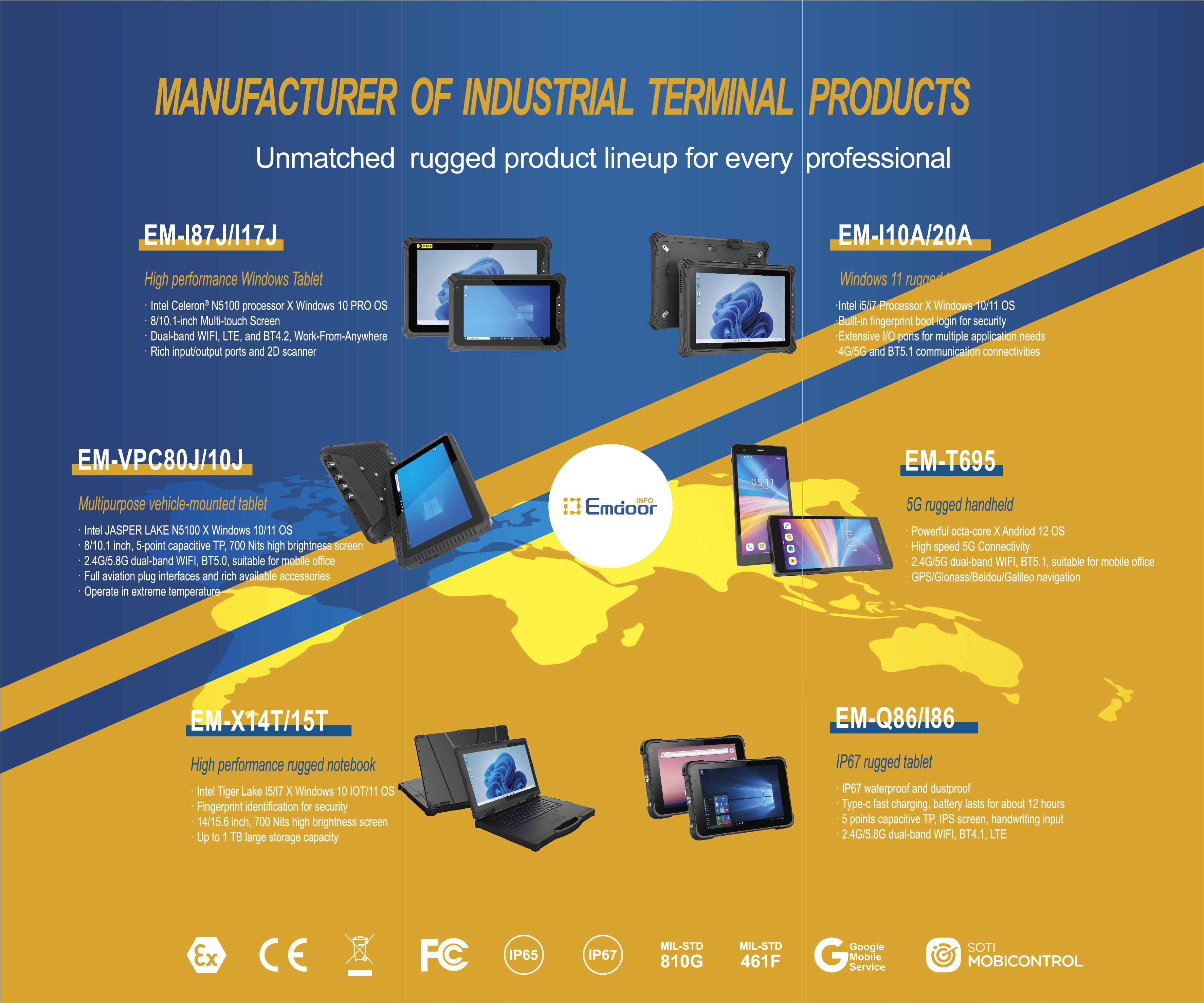 In the future, Emdoor Information will continue to strengthen the technological innovation and product development of rugged mobile computers, while combining industry segmentation scenarios to provide users with better and more comprehensive industry solutions, quickly adapt to the needs of major industries, maximize efficiency, release productivity, and promote the transformation and upgrading of digital informatization across the industry.